nescient it services
managing information technology for you
Monitoring your I.T. Systems
nescient it services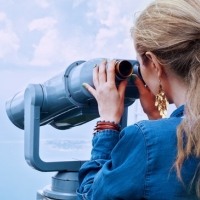 A Radical Change In Computer Support!
nescient it services takes a different approach to business computer support. Rather than just respond to problems after the fact, we use state-of-the-art automated systems to check your systems proactively every 15 minutes. We'll nip problems in the bud before – not after – they disrupt your business.
Does your computer support company:
Keep you safe by automatically checking your backup every day?
Keep you in contact by automatically checking your email systems around the clock?
Keep you up and running by automatically checking your hardware health 24x7?
Keep you safe by doing round-the-clock checks for listening ports and Spam relays?
Keep you safe from harm by automatically checking your anti-virus systems each and every day?

TURN YOUR COMPUTER SUPPORT ON ITS HEAD
We'll put a "smart little guy" on your site who never gets sick, takes holidays or cuts out to the pub. He'll check your anti-virus, backup, disk space, systems health, email systems, scan your event log for other critical errors, and protect you from hackers each and every day. You'll be able to log into your own dashboard and see how your systems are performing. And our guy will even provide you with a short note each day to show the current status of key checks.
nescient it services conducts over 135 proactive checks on your systems every fifteen minutes. We'll be able to step in and fix many problems before they disrupt your business. And we'll fix other ones faster, so you can concentrate on your business – not your systems.
INTERESTED? WANT TO TURN YOUR I.T. SUPPORT ON ITS HEAD? CLICK HERE AND WE'LL CONTACT YOU...
Top