nescient it services
managing information technology for you
Hardware and Software
nescient it services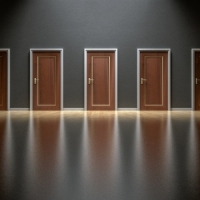 nescient it services' greatest advantage is that we are independent. We are NOT a high street store and do NOT carry stock. We are therefore NOT tied to any particular supplier.
From helping you choose your first PC to installing multiple & complete system & server builds for an expanding company, all of our hardware & software solutions are specified & supported to fit your circumstances.
Providing Technology Solutions
nescient it services adds value to your business by providing consultancy and pre-sale and post-sale support for hardware, software, and networking solutions. We have the capability to design and implement client-server (desktop-backroom) information systems from the ground up.
This could include:
design and implementation of network infrastructure;
selection of an appropriate network operating system;
planning your capacity requirements for server size and speed;
complete server system specification;
desktop hardware and software specifications, or;
responsibility for integration and testing of the entire system to meet your needs.
We deal with most major manufactures and supply companies (and for those specialist requirements, some not so major).
Below are two tables outlining the suppliers we have used to provide solutions to organisation's requirements. We have had direct support experience of the solutions listed below. If you would like any more information on the services that we can supply then please complete our contact form.
Hardware - Home Office and Small Office

| Manufacturer | LAPTOPS | DESKTOPS | SERVERS | NETWORKS |
| --- | --- | --- | --- | --- |
| Apple ® | | | | |
| Dell ® | | | | |
| HP ® | | | | |
| IBM ® | | | | |
| Lenovo ® | | | | |
| Novatech ® | | | | |
| Sony ® | | | | |
Software - On the Server and the Computer

| | Back‑Office (Server Software) | | Front‑Office (Desktop Software) |
| --- | --- | --- | --- |
| | Windows Server 2003, 2008, 2012 (Including R2 releases), 2016 | | Windows® XP, Vista, 7, 8, 8.1, 10 |
| | Windows Small Business Server 2003 (+R2), 2008, 2011 Windows Server 2012 (+R2), 2016 Essentials | | Office 2003, 2007, 2010, 2013, 2016, 365 |
| | Exchange Server 2003, 2007, 2010, 2013 | | macOS 10 |
Software - On the Server and the Computer

| | | | | | | |
| --- | --- | --- | --- | --- | --- | --- |
| Back‑Office (Server Software) | | Windows Server 2003, 2008, 2012 (Including R2 releases), 2016 | | Windows Small Business Server 2003 (+R2), 2008, 2011 Windows Server 2012 (+R2), 2016 Essentials | | Exchange Server 2003, 2007, 2010, 2013 |
| Front‑Office (Desktop Software) | | Windows® XP, Vista, 7, 8, 8.1, 10 | | Office 2003, 2007, 2010, 2013, 2016, 365 | | macOS 10 |
Top