nescient it services
managing information technology for you
IT Changes
By nescient it services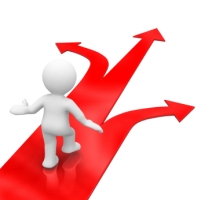 IT Changes - Installation
So you've bought your new device and you've taken it home. You have never set up one of these before.
Are the instructions simple to follow?
What happens if you run into a snag?
How will you get your stuff onto the device?
What if you simply don't have the time?
If you can't resolve these issues yourself, the chances are that you will be disillusioned with your "new toy" and the experience might leave you feeling let down!
nescient it services can help you install your new Desktop, Mobile Phone, Broadband Connection, Malware Protection, Apple Device, Data Recovery Solution, Security Software, Tablet, Home Network, Data Protection, Virus Protection, Laptop, Wireless Network, Baked Wotsits!.
We also make sure that the device is up and running, dealing with any problems that might arise. This will minimise your time on making calls to any 50p per minute "helpdesk". We will also connect any peripheral devices that you have bought, and check that they work properly.
As necessary, We can connect your device to the internet and will advise that you use of parental controls if we agree that you need to use them. This means you can have a sensible degree of control over your children's internet use.
As necessary, We can also configure your device to send and receive email. Furthermore, we will always recommend the installation of Spam protection software. Spam is the email equivalent of junk mail. It is possible that more than 50% of email to your PC could end up being useless, inappropriate and offensive adverts or offers. Spam protection software can filter out some of the junk for you, leaving you to read the real email that you really want.
Note: If your device is not portable then remember that it is important to plan and prepare for it. You will need to consider where you want to put the device, taking into consideration any extra peripherals devices that you have bought. You will also need to ensure that you have sufficient power sockets to plug your devices into. Ideally the power supply will be surge protected.
Note: If we are connecting broadband for you then you should also ensure that you have access to a telephone point near a power supply.
If you would like any more information on the services that we can supply then please complete our contact form.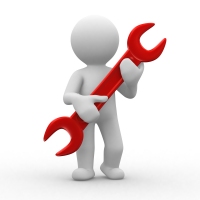 IT Changes - Maintenance.
There are likely to be updates for the device that you have bought whether it's a mobile phone, tablet, laptop or pretty much anything that is electronic. When a device is released it is rarely "perfect". So device and software manufacturers will release "bug fixes" or "service packs" which will improve your device or sometimes "plug any leeks in the dam". We can analyse your device and ensure that you are running the latest available versions of the licensed products that you use. This will ensure that you have the most secure & stable version of your device.
IT devices are just like a car engine - they need to be regularly maintained to ensure that they always work as efficiently as possible. As necessary, we can configure your device to automatically run maintenance tasks to make sure it is running as efficiently as possible, week after week.
As necessary, we are also able to maintain your peripheral devices. For example - printers, keyboards and mice all get dirty. This dirt can affect the efficiency of the device. Keyboard keys get jammed, printers chew up paper and mice just misbehave! We can give your hardware a thorough professional cleaning if you wish. We will always recommend this clean when we can see that it needs to be done for either safety or performance reasons. We also won't recommend anything that is financially silly.
If you would like any more information on the services that we can supply then please complete our contact form.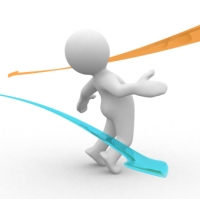 IT Changes - Upgrades
We have a straightforward approach to home upgrades:
Your needs:

We will look at how you currently use your device and discuss your future needs;

Your current device:

We will then analyse your existing device system's specification;

Your solution:

With this information we will be able to suggest a range of viable upgrade or replacement solutions based on the financial constraints that you set
It is fairly easy to upgrade some devices, particularly if for example, it is a Windows® desktop computer. In this instance the device is usually modular (like building blocks) so it is often possible to change components, including the operating system (version of Windows®).
Having said that, major upgrades are not always sensible. In view of the present prices for very well specified devices the cost of a serious upgrade comes very close to the cost of a new device. While a new device comes with the benefit of a manufacturers warranty an upgrade will not always come with the same benefits.
It is always worth checking what your options might be to ensure your requirements are best met.
nescient it services can assess your needs and make sensible recommendations on how to improve, or even replace, your device.
If you would like any more information on the services that we can supply then please complete our contact form.
Top